About Michael Ambrose
Growing up on the North Shore of Lake Tahoe in Northern California has instilled a deep fascination and sense of adventure for wild places in Michael, and began a lifetime journey that continues to draw him outdoors.
After surviving a backcountry accident in 1989, his parents gave him a 35mm SLR Camera while he was recovering. With camera in hand he became fascinated with photography during his rehabilitation.
After a year of recovery, Michael moved to California's Central Coast to attend Cal Poly San Luis Obispo. Every weekend (and often when he should have been attending classes…) Michael found himself at Montana De Oro State Park, camera on a tripod, learning the intricacies of nature photography. Soon Cal Poly was left behind in favor of wilder more remote Humboldt State University on California's rugged north coast.
After graduating with a degree in Fine Art, trips to local State Parks evolved into longer trips across western North America.
In 1995 Michael moved to the Eastern Sierra, discovering a landscape that resonates with him to this day. By the late 90's a job with Patagonia evolved into a brief position with the Nevada Wilderness project. Weeks alone in the Great Basin Desert provided a lot of time for thought and reflection which eventually led Michael to make the leap to pursuing photography as a full time endeavor.
Michael feels the journey of photographic art is forever changing. Michael's goal is to create a strong sense of place, and inspire the viewer to look beyond beauty to a sense of time, the cycles of the seasons, and the connectedness of the dynamic earth. Michael continues to expand his vision to other wild places that have been made fascinating through ice, sun, water and wind.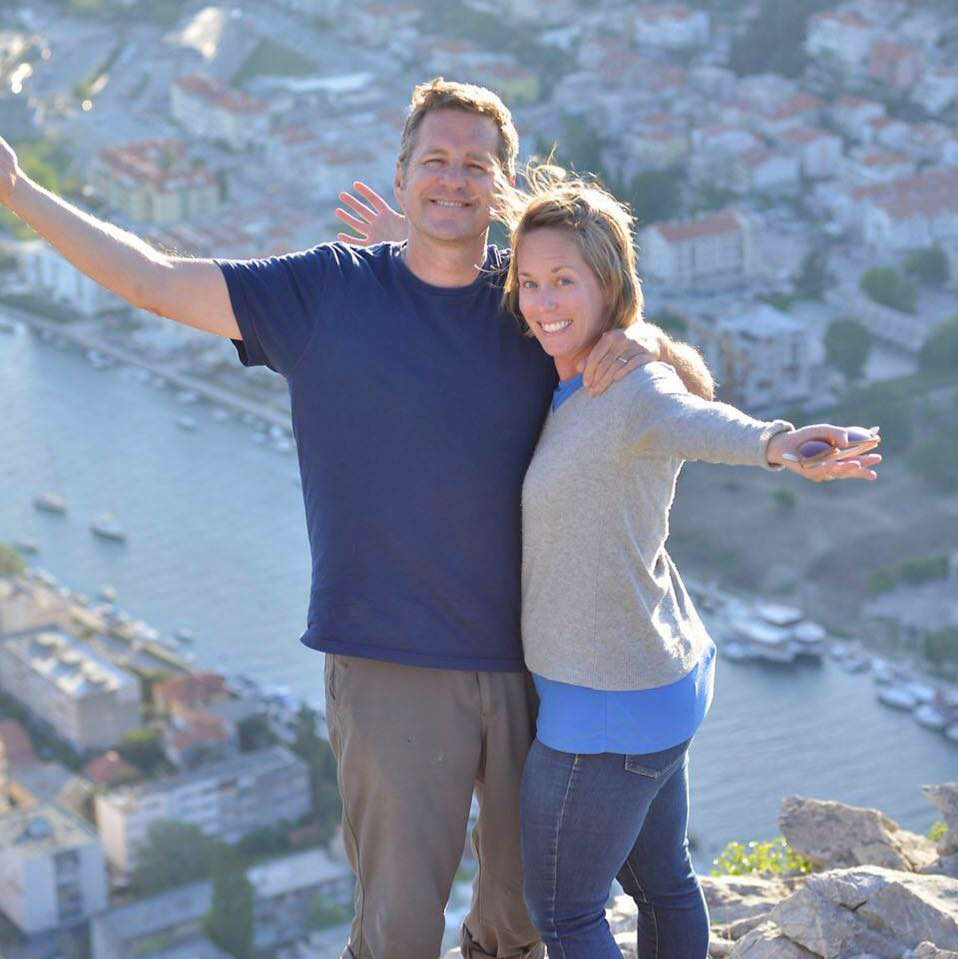 Michael & Kristen above Omis Croatia